Helping hand for the survivors – Kashmir Flood relief camp 2014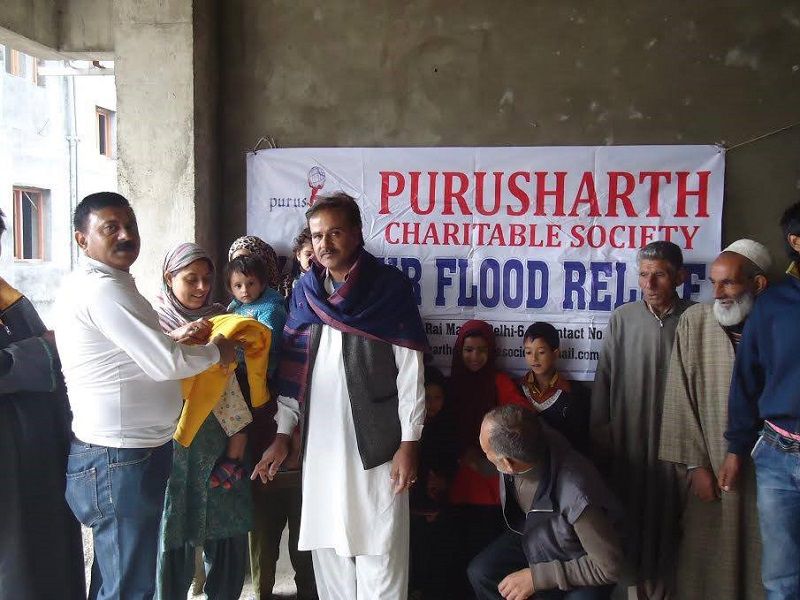 Kashmir monsoon floods leave 460 dead and almost a million displaced. Ramagya Foundation too joined hands with the forces to provide the best possible aid to the survivors in Kashmir. Ramagya Foundation's Kashmir Flood relief camp aimed at taking proactive action towards the damage caused by natural calamities. The program reached out to help the maximum no. of disaster affected people by providing them food, clothes, utilities and medicines 
Blanket Distribution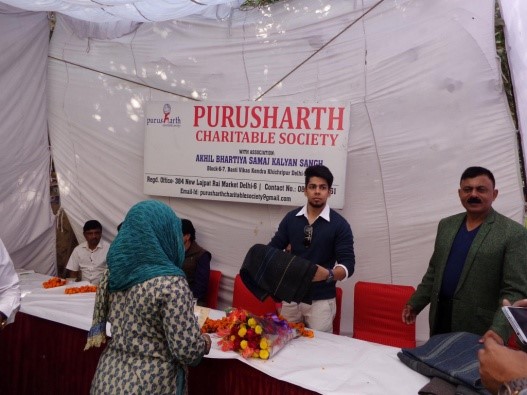 In the year 2015, Ramagya Foundation initiated its Flagship program. Ramagya Foundation distributed 500 blankets to the penurious people residing in Khichdipur area of Delhi. Driven by commitment to work for and with grassroots, initiative for the well being of the less privileged was taken. Ramagya Foundation prioritized health as the cornerstone to initiate the other developmental projects. Ramagya Foundation adoptd a holistic approach for the welfare of the community.
Computer literacy centre in Noida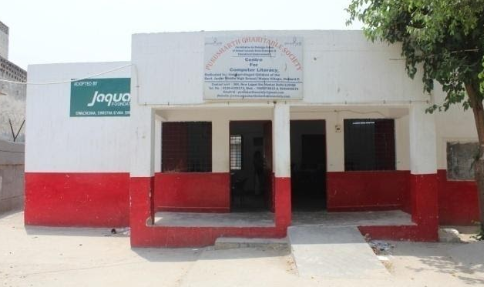 Ramagya Foundation set up centre for computer literacy in Government Junior high school , Morna, Noida which was inaugurated on 3rd of September' 2016 by Mrs. Rajni Gupta (Director , Ramgya Foundation). The free computer training centre was started with 10 computer systems in the premises of the Government Junior high school, Morna, Noida. The centre was started with a primary objective of providing computer training free of cost to the underprivileged children in order to make a significant difference in bringing these children into mainstream society. Being the first generation learners in their families these children were never introduced to computers before.
Unnati Program – Khichripur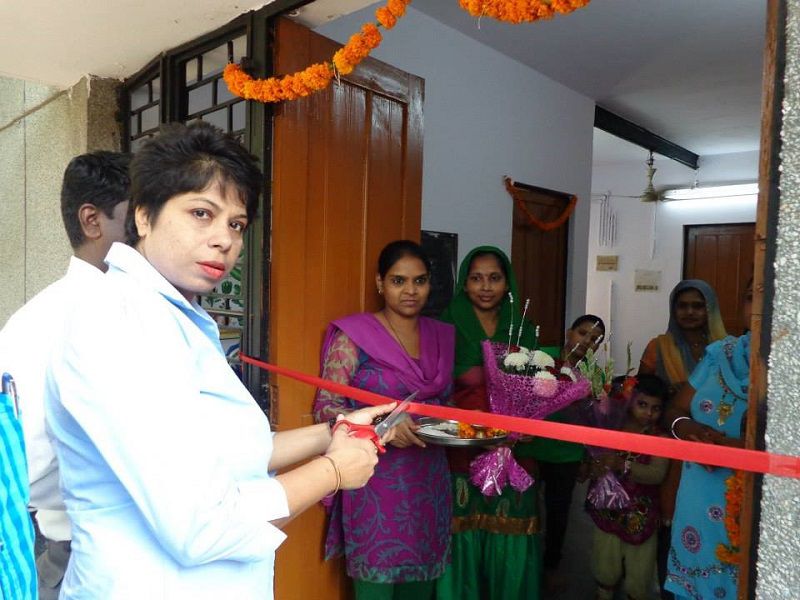 With the vision of providing quality education to the less privileged students in an urban slum setting Mrs. Rajni Gupta, Director Ramagya Foundation started iwth the program called Unnati – An initiative to nurture the kids as per their capabilities and talent. This after school special program was inaugurated in the year 2017 at a community based centre in Khichripur, Delhi. The program started with more than 100 students of age group 6 to 15yrs.  
CSR Conference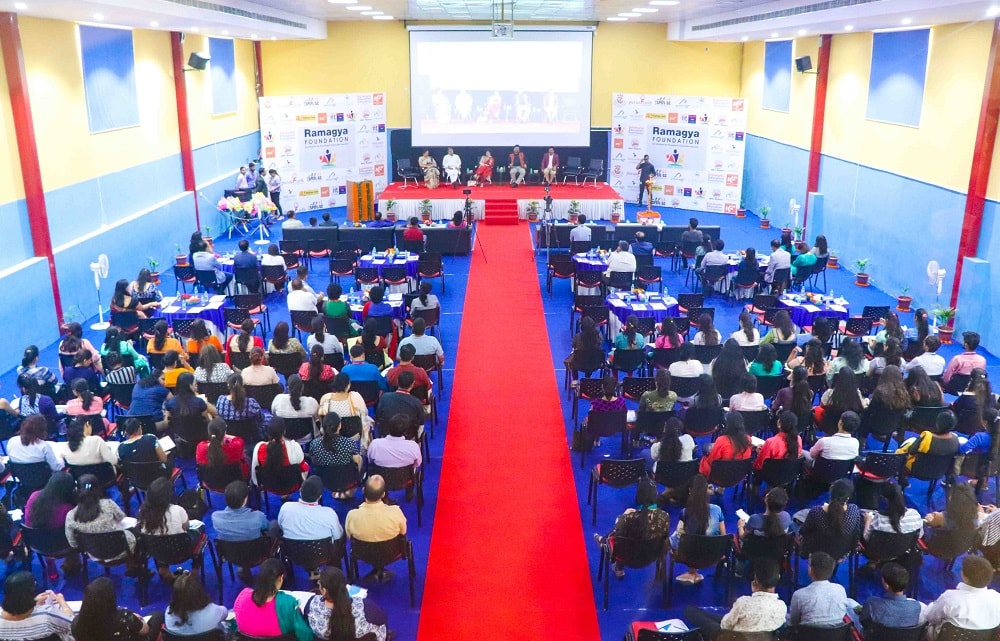 A multitude of thought leaders, policy makers, researchers and inspiring lights of education, vocation and sports sector shared a common platform at Ramagya School, Noida in a conference on CSR sustainability and its impact on Education, Vocation and Sports organized and hosted by Ramagya Foundation on 20th August 2018. The conference brought together NGOs, Corporates, Educational Institutes and other policy makers from the field of skill development and social responsibility divisions. The event helped in bringing the fruitful thoughts from the stakeholders of the conference to bridge the gap among various sectors of the society that could be addressed from CSR initiatives. Dignitaries like Mr. B.P Mathur, Chief Justice Allahabad High Court, Mr. Jitender Mani, DCP, Delhi Police in the auspicious presence of the Guest of Honor, Dr. Pooja Sakera, Mr. N.P Singh, Federation of Noida Residents Welfare Association, Mr. Jagan Mohan Reddy B, Vice President Extramarks Foundation, Ms. Sonali Sharma, Director Communications, Helpage India, Mr. Urvashi Goyal, Founder, World Youth Council, Mr. Abhishek Sharma, CEO, Fortuno Saathi Pvt. Ltd., Mr. Ashok Srivastava, Founder, Navaratan Foundation and Mrs. Ranjana Bhargava, Entrepreneur were among the expert panelists who shared their experiences and line of thought in the areas of CSR and sustainability.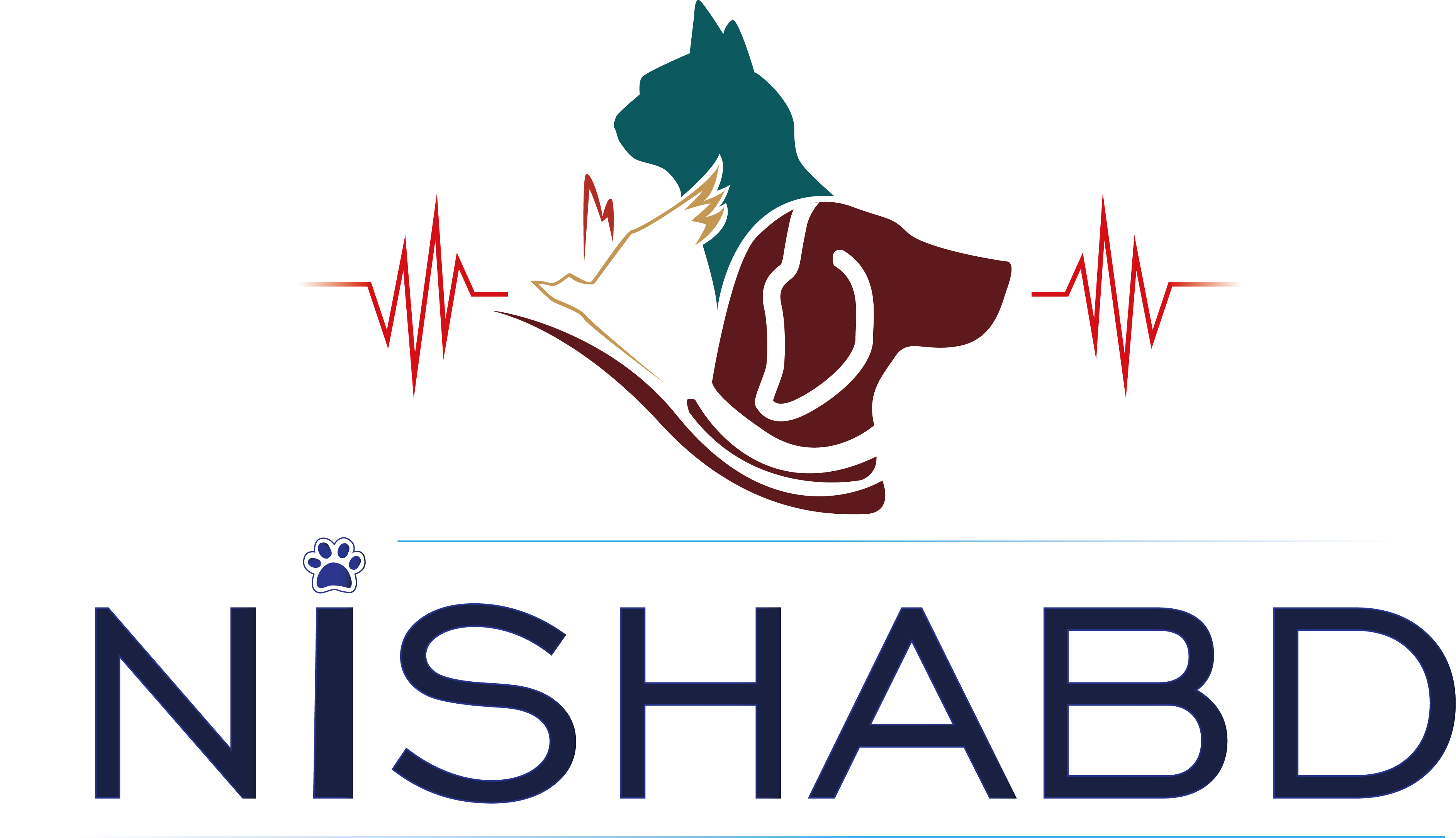 On 14th May' 2018, Ruchika Gupta (Founder, Nishabd) inaugrated Nishabd shelter home for wounded and injured stray dogs. Nishabd envisions that everyone should understand dog as a special creation of God and should have sensitivity towards these creatures. Nishabd is a non-profit, no-kill, volunteer dog rescue organization serving the stray dogs in Dadri area of U.P. Nishabd is dedicated to rescue injured stray dogs and provide them with the required medical aid. We place dogs in loving, caring and responsible shelter of Nishabd following a comprehensive adoption process which includes taking considerable care in finding good matches and educating prospective people to be responsible towards dogs.'
More than 1500 stray dogs have been provided with medical aid in an year.
SWASTHA SCHOOLS
Implementing partners for 22 government schools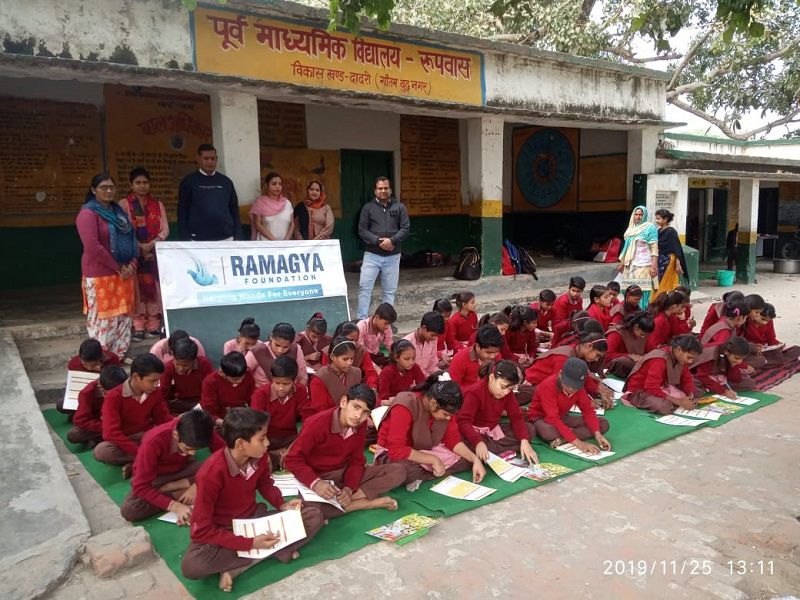 Zila Basic Shiksha Adhikari (Gautam Buddh Nagar) earmarked 20 government schools to Ramagya Foundation to conduct practices in two core areas namely Health and hygiene and  Sports for development. Periodic sessions were taken on the topics like menstrual hygiene, balanced diet, personal hygiene and importance of team building and discipline through sports for development. The main objective was to create awareness among the children on these sensitive issues. 
Education
Health
Animal welfare
Sports
Skilling
More than 40,000 students have been impacted so far
Ramagya Foundation's educational programs like Unnati, Umeed, Sanganak are designed to promote quality education by promoting after school special program, opportunities for dropouts to get enrolled in mainstream education and computer literacy.
More than 20,000 people have been impacted so far.
Impacted more than 4500 people through our Aaradhya and counselling program by identifying students, parents, community representatives, children of community and government schools who were suffering from anxiety, depression and suicidal thoughts and provided them counselling for a healthy and positive mental health.
Distribution of Sanitary napkins in the government and community based schools to more than 5000 girls.
Periodic sessions conducted with the supporting staff on their personal hygiene and mental health.
Impacted more than 10,000 children through Adolescent sex education to both boys and girls in community schools and in more than 20 government schools of Uttar pradesh.
More than 1500 heating pads were distributed to the drivers, conductors, sweepers, community representatives, housekeeping and support staff.
Organized more than 200 health checkup camps in the Delhi NCR region
Organized Blood donation camp in association with Indian army. More than 100 units of the blood samples were collected and sent for soldiers fighting for us on borders of India.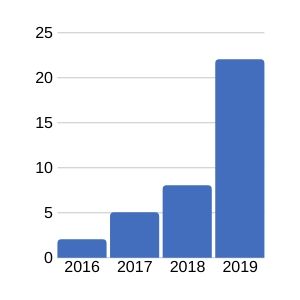 More than 1,50,000 Dogs have been given treatment so far

Awareness and Vaccination camps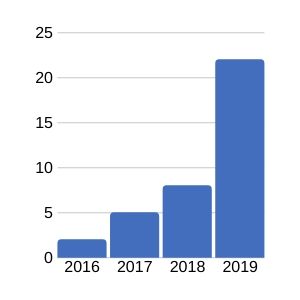 Provided medical aid to More than 3500 sick and injured street dogs till date
60 awareness camps were conducted in urban areas and villages to promote sensitisation towards voiceless and their rights
More than 2000 street dogs were given anti-rabies vaccination free of cost
Medical aid provided to street dogs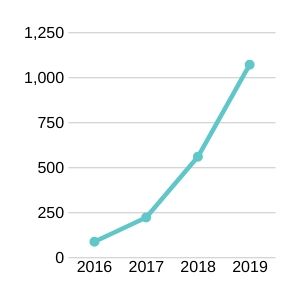 Sports Development in government schools and community based schools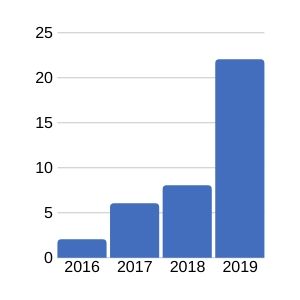 More than 35,000 students impacted so far
 Sports training in 15 sports activities to more than 25,000 students.
Expansion of Ramagya Foundation's Sports for Development program through Swastha schools in 22 Government schools.
Students participation in Sports competition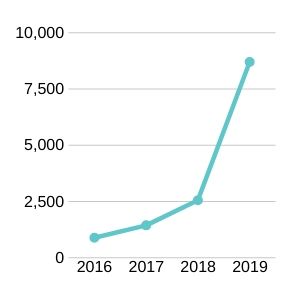 More than 10,000 children and women were provided with specialized training
Training to 600 girls in stitching and tailoring courses. Theoretical and practical knowledge was inculcated through a designed curriculum of 6 months in the batches of 20 students.
More than 6000 students provided hands on training in art and craft in association with Kiran Nadar Museum of Art
Girls from the deprived section of the society were provided with the driving training session for a span of 21 days.
More than 500 females from the deprived sections of society provided with vocational training in stitching and tailoring to become successful entrepreneurs to earn their living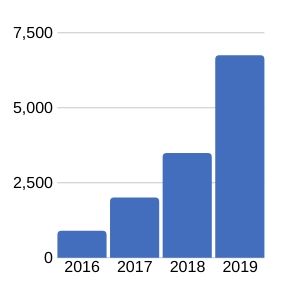 Art and Craft training provided to the students so far