Ramagya Foundation provides a diverse range of opportunities for likeminded people to establish partnership and build a network with corporates, national and international organizations and domain experts with the primary objective of strengthening the developmental initiatives. Changemakers and Volunteers across the globe devote their time, expertise and support to inculcate skills among the underprivileged. Ramagya Foundation appreciates the belief of promoting civic driven change in society and encourages the individuals' participation in the process of development. Ramagya Foundation extends heartwarming thanks to all the development agencies, donors, corporate and individuals who have joined hands with us in bringing a beautiful change in the life of the beneficiaries from our welfare programs.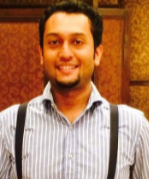 So far Akshay has spent three years in motivating and inspiring audiences to get out of their comfort zone and get a front-row seat in life. Akshay starting his career as an attorney, he is now seen as the go-to motivational keynote speaker for corporate and educational markets that want their people to improve their morale, teamwork, and communication skills and ultimately achieve more results. 
With his background as an attorney and now a post-graduate in Psychology, Akshay honed his skills to motivate groups of the audience that are often hard to motivate. With his engaging, and fun personality, Akshay connects with his audience immediately and delivers content that they can immediately use when they get back to their normal routine. Akshay is a graduate in Law from Lloyd University and after working with Thomson Reuters, he is now a freelance contract speaker for educational institutions and corporate in India. He also received recognition in the Field of Public Speaking by Toastmasters International. 
Akshay Aggarwal shares his experience with Ramagya Foundation "I take it as a blessing to have been introduced with Ramagya Foundation, the vision of its chairman Mr. Sanjay Gupta gave me a new insight about life that how much it is important to give back to the society. Also, I received immense motivation after observing the professional working of the foundation in order to deliver the best services to the vulnerable sector of society. The care and warmth which the professionals carry with them during the service have touched my heart and I convey my best wishes to the Ramagya foundation and will always be more than happy to make any contribution.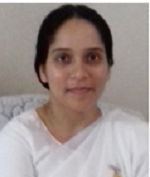 Brahma Kumari Sister Renu is a Raj Yoga Meditation Teacher, Renu has been studying spiritual knowledge and practising the ancient technique of Raj Yoga Meditation for the past 7 years. She has been taught by the Prajapita Brahma Kumaris Ishwariya Vishwa Vidyalaya, Mt. Abu. She has been a very bright student all throughout her academic years. She is a B.Sc. (H) in Zoology from Delhi University. Renu was inspired by the depth of this spiritual knowledge at a tender age of 22 years, It was then that she decided to dedicate her life to spread this knowledge amongst everyone and hence serve humanity. 
Renu has been conducting various interactive workshops at various platforms. In the last couple of years, she has had the privilege of conducting training programmes at some well-known corporates, colleges, schools, hospitals, NGOs, Residential complexes etc. 
Brahma Kumari Sister Renu's shares her experience with Ramagya Foundation; "I have got a golden opportunity to conduct a session at Ramagya Foundation too. I found this initiative by Ramagya Foundation very effective and practical. It was a wonderful experience to work with the students. While interacting with the students, I found they have very good understanding skills and they understood the concept of Happiness so effectively and started implementing at the instant. I believe that Emotional intelligence is the key to happiness and the one who is Happy is certainly successful. I would definitely like to interact with such students more."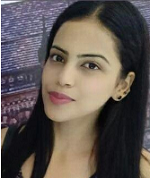 Surbi who is a Yoga Trainer says, "Everyone in this world has a dream to do some contribution towards society. So was mine, I am a Yoga trainer and I am practising yoga from the past seven years. I got the opportunity to work for this noble cause at Ramagya Foundation which runs remedial classes for the students that belong to the weak and underprivileged class. For me, It was like devoting my soul towards humanity. It was the biggest achievement in my like to share Yoga sessions with these children on International Yoga day. It was a great experience working for the society, for the needy people. I wish to keep working for such social contributions in the future ahead."