Pay minimum of

Rs.1,000/- and educate a child for a month

(Books, Food, Dress, Stationary, School fee, Shoes.)

Pay Rs.5,000/- for a quarter

and secure future of an underprivileged for 6 months.

Pay Rs.10,000/- for an year

and educate a child for one year 
Pay Rs.

12,000/-

and make a Girl child an entrepreneur
Donate your old PC/ Desktop/ Laptop for computer education of destitute children.
Donate Rs.

5000/- for a sewing machine

and help a woman to become an entrepreneur.

Donate your old  sewing machine

for empowering community females.
Donate Rs.100/- to sponsor one day meal

for a stray dog.
Donate

RS. 3000/-

to

feed

the stray dogs

for a month

at Nishabd.
Donate

Rs. 9000/- for a quarter

to feed the dogs at Nishabd.

Donate your wishful amount for or donate Medicines, Blankets, Accessories, Utensils, Eateries.

Sponsor a treatment.
Donate for or donate

sports goods

(skating shoes, basketball, badminton set, cricket bat, balls.)

Support

for free yoga session, meditation session and music session, dance session
Sponsor a treatment.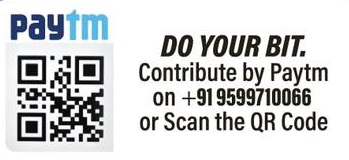 Or, you can deposit directly in the bank. The details are as follows:
Bank Name : Indian Bank
Account No: 6245699506
IFSC Code: IDIB000S153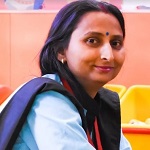 Ruby
I always wanted to be a teacher, but being the only girl among all five siblings. I had a tough time in reaching school. I was asked to help my mother in the household chores. Financial constraints served as a major barrier in achieving my dreams for education as my father being a daily wage laborer and the only bread earner in our family. After getting married I started working in a school as housekeeping staff. During that time I was also blessed with 2 kids, almost after a decade I felt like achieving my dream of completing graduation, but going back to studies a decade later was really challenging. My children were a part of Ramagya Foundation's Unnati program. I anyhow managed to find courage and reach out to the teachers of Ramagya Foundation for their help and support in giving me a quick revision to what I read in school. I am thankful to the teachers of Ramagya Foundation who made it comfortable for me to be a part of their classroom as a student. Ramagya Foundation also helped me out in enrolling myself in the correspondence B.A program. I will be completing my graduation this year which would not have been possible without the financial and academic support of Ramagay Foundation.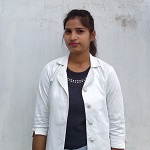 Jyoti
A small girl with big dreams was born in one of the villages of Jhansi. Being a child of migrant labor, mobility from one construction site to another was a part of their life. Jyoti has six siblings and being the second eldest she had a responsibility of babysitting to her younger siblings and helping out her elder sister in the household chores as both the parents were construction laborers sweating blood day and night. Jyoti always wanted to take her family out of this economically deprived situation and was aware that the path to reach her goals will require lot of hard work and timeless efforts.
Muskaan
Muskan at a tender age has realized that poverty can come in the way of achieving one's dream. Muskan always had a dream to go to school, but instead of going to school she baby sits her younger siblings as her parents are daily wage laborers at a construction site. Despite all the obstacles that life has thrown at her, she has not given up on becoming a teacher when she grows up.
Ramagya Foundation as an NGO has so far enrolled more than 50 children like Muskan in government schools nearby through its Umeed program. You can join hands with Ramagya Foundation to help children like Muskan reach their classroom. Your contribution through our online donation process can heft life changing benefits to children from the deprived sections of the society. Your contribution will ensure that the child receives education, healthcare and skill development support through their crucial phase of life.
Gift a child the life they wish !!